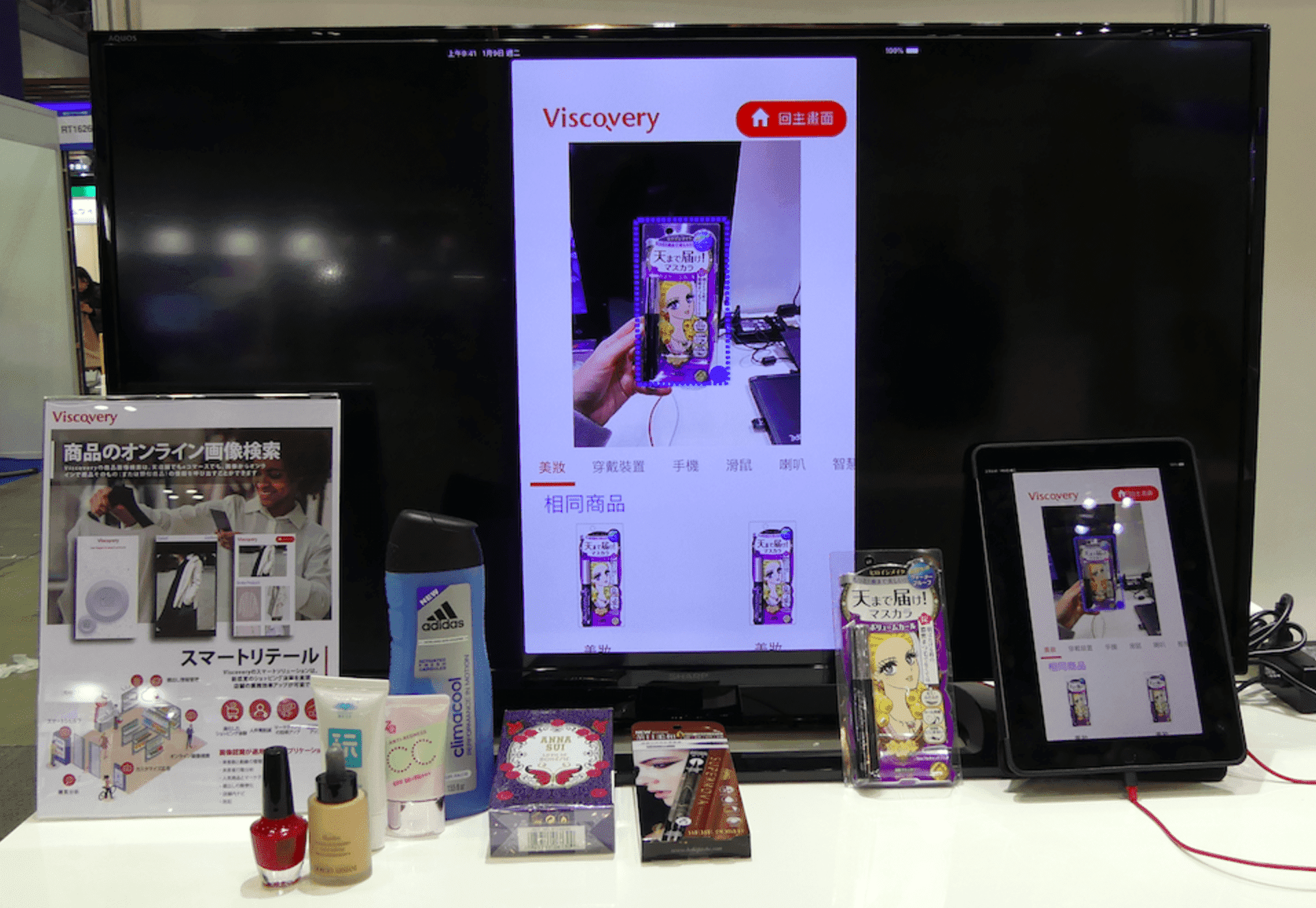 Viscovery exhibits Product Visual Search at RetailTech Japan 2019
March 6, 2019
Viscovery, a leading Computer Vision AI company in Asia-Pacific, is exhibiting its Product Visual Search solution at RetailTech Japan 2019 in Tokyo this week from March 5th to 8th (Booth location: East Hall 3 / RT1633).
Viscovery's Product Visual Search solution breaks the limitation of textual search and allows users to search for products without having to know the product name, e.g. searching for a product with descriptions in a foreign language or when they do not know the product name. This capability creates a win-win situation for both online and offline retailers and shoppers. Viscovery's Product Visual Search allows products to be searched and found more easily and intuitively, which is especially helpful in product categories such as clothing, shoes, bags, and cosmetics which are not easily described.

In addition to e-commerce visual search application, Viscovery's Product Visual Search can also be utilized in an off-line retail environment as consumers are increasingly searching products both online and offline. Product Visual Search enables retailers to provide a more complete omnichannel environment for their customers.
Viscovery's Product Visual Search's high accuracy in searching for the exact match and visually-similar-product recommendations helps businesses to enhance conversion rate, increase customers' loyalty and repurchase rate, and boost sales revenue. Currently, Viscovery is partnering with major e-commerce platforms and retailers to bring the benefit of Product Visual Search to their users and customers.
Viscovery welcomes potential partners and customer to come to experience Product Visual Search solution (Booth location: East Hall 3 / Booth No. RT1633) at RetailTech Japan 2019. For more information, please visit www.viscovery.com or email to marketing@viscovery.com.