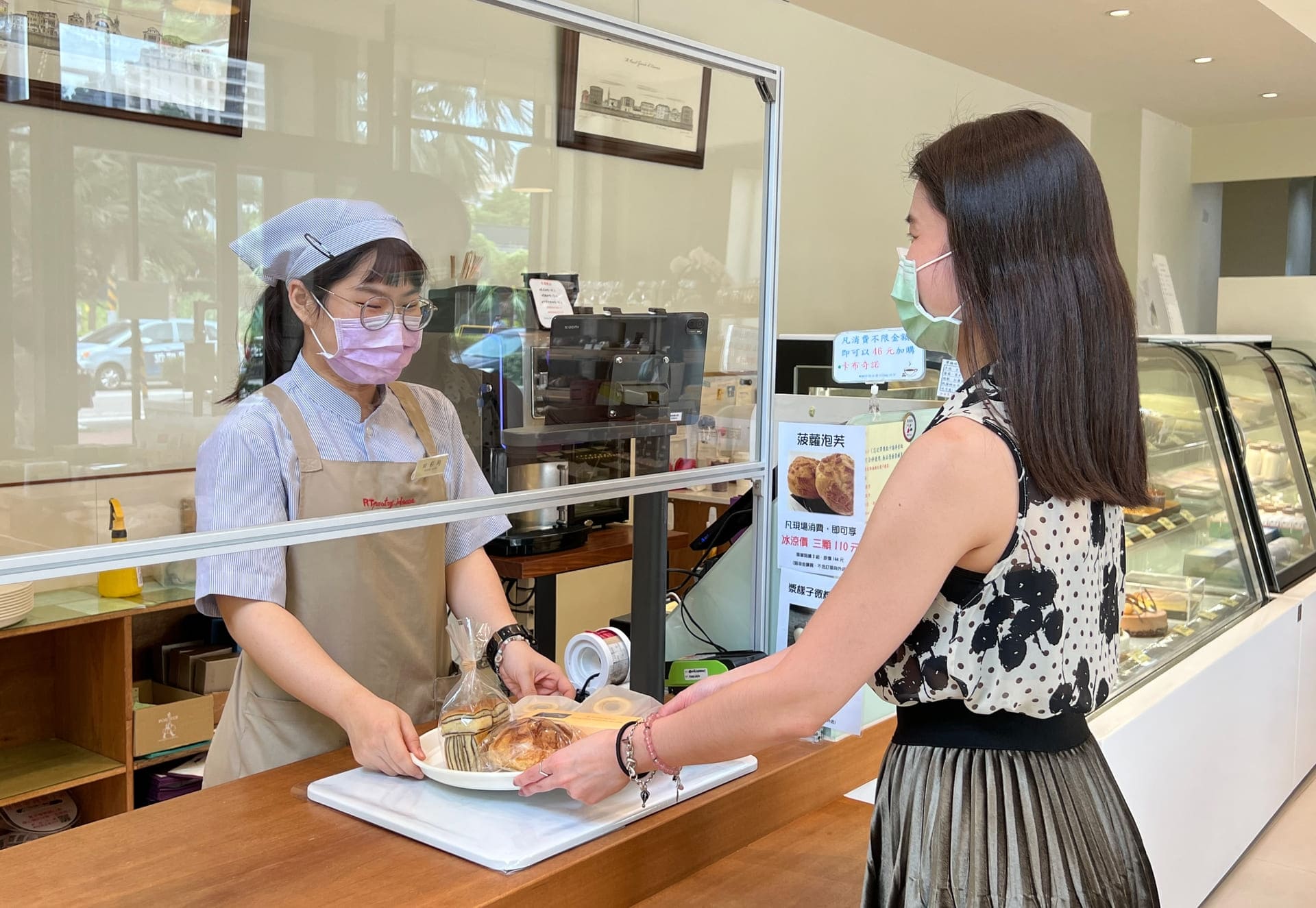 How RT Baker House Responded to Declining Birth Rate in Taiwan
August 19, 2022
RT Baker House, a well-noted bakery in Hsinchu, Taiwan, has always followed the entrepreneurial philosophy since its establishment in 1993—"to establish a positive, dynamic, beautiful, and kind working environment, to make good products, and to share with many people." No extravagance but a simple mind pursuing happiness for its staff members and customers.
Over the past 30 years, RT Baker has noticed the declining birth rate in Taiwan. According to statistics, in the 1980s, Taiwan's birth population reached 400,000; in 2021, there was only 153,000 which was the lowest in the record. In fact, in 2020, Taiwan has already reached a negative population growth rate. The rapidly falling population has been impacting various industries.
RT Baker foresaw how difficult it would be to find store staff due to the declining birth rate and retail's high turnover rate, which may even make the staff training cost be higher than ever. But RT Baker also found that the solution lay in its entrepreneurial philosophy—a positive working environment.
A positive working environment creates excellent products, motivates employees to produce high-quality work and service, and further, makes customers satisfied. To achieve this, RT Baker deployed Viscovery AI-powered Visual Checkout system to help its cashiers simplify checkout process, optimize work efficiency, and reduce the cost on training new staff.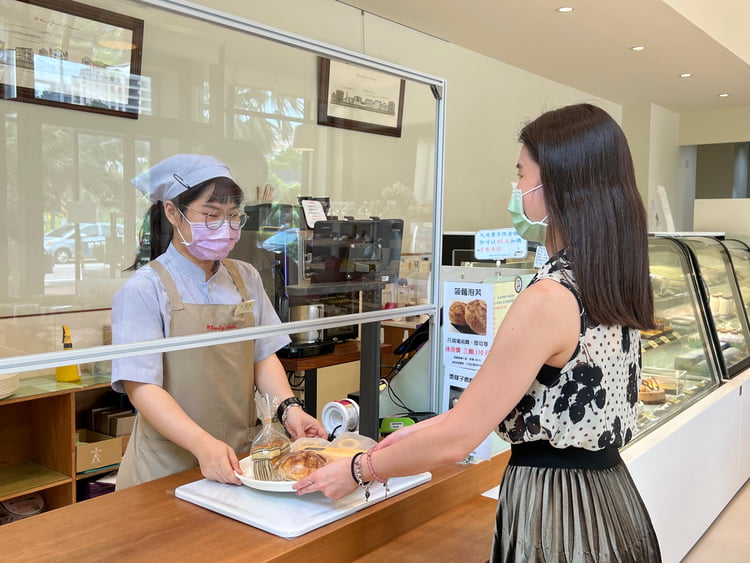 AI Reduces Repetitive and Boring Work, and Highlights the Value of Manpower
The most well-known application of image recognition is face recognition and automatic number plate recognition. Viscovery utilizes image recognition technology and applies it on "product recognition" which is much more challenging since some product items, such as bread, cake, fruit, and meal, bear natural variance on appearance. Packaged product items can be recognized as well.
Viscovery Visual Checkout becomes RT's checkout helper, taking over the repetitive and boring tasks of "identifying bread" for cashier staff, making checkout faster, and allowing staff to have more time to do complex but valuable works.
Hopefully, AI can elevate staff's sense of achievement on work and lower the turnover rate. According to research conducted by 104 Job Bank in 2021 1, in addition to salary and company benefits, job seekers are also very concerned about "personal growth" and "working environment". With AI's help, RT optimizes the working environment and expects to grow with employees in terms of the operation and service.
The AI cashier-assisted checkout system can also be transformed into an AI self-checkout system for shoppers, solving the problem of low employment population in the future.
AI Saves the Training Time for New Employees
Viscovery Visual Checkout system can not only reduce repetitive tasks, but also reduce new employees training time. Since most of the bread products are freshly baked on the day, there is no packaging nor barcode to scan. Therefore, cashiers rely on their memory of the bread to check out for customers. If the memory goes wrong, it will not only affect turnover, but also affect customer's shopping experience.
"Training cashiers to memorize all the bakery products" becomes a huge challenge for operating a bakery store. The challenge becomes more demanding with the high turnover rate in the retail industry.
Viscovery's Visual Checkout system makes it very easy to learn and get started. Cashiers can start serving customers with little training and leave the task of identifying bread to the computer.
The store manager of the Fuhou branch store, Ms. Huang, shared, "In the past, it took us 1 to 2 months to train an employee to be a cashier. After we integrate the AI Visual Checkout system, it only takes us 1 to 2 weeks to complete the training, which is very helpful. Also, when there are new product items coming up, our store staff no longer need to spend time remembering the names."
Ms. Huang also mentioned, "Some customers were very surprised at how fast the whole checkout process became. It seems like our cashiers were not operating the POS system at all and, suddenly, are ready for payment. Our customers are quite satisfied with the efficiency, especially during the pandemic."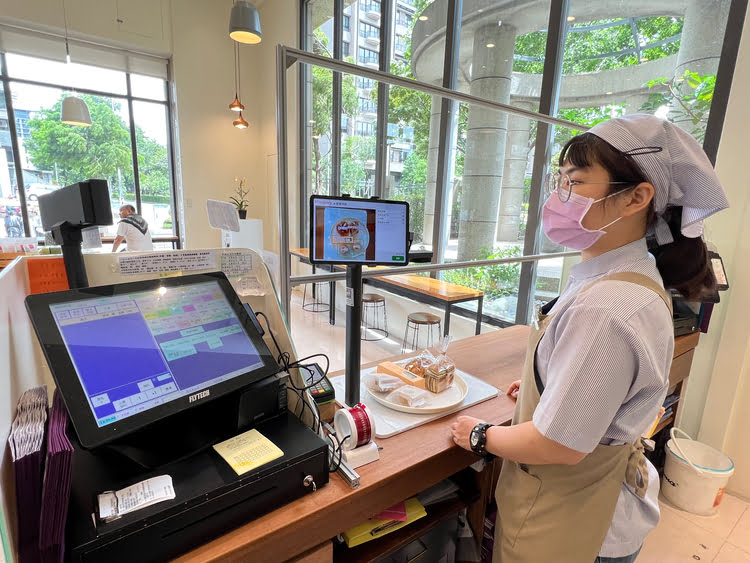 Seamless Deployment in 8 Stores within 1 Day
After 2 months of testing, Viscovery cooperated with RT's POS partner, FitSoft, and completed the deployment in all of RT's branches (8 stores) within 1 day. This AI-powered Visual Checkout system is easy to install and highly compatible with stores' existing POS. From now on, from Hsinchu Chupei to Miaoli Toufen, we can see there is an AI assistant at the checkout counters in RT Baker House stores, creating cozy shopping experiences.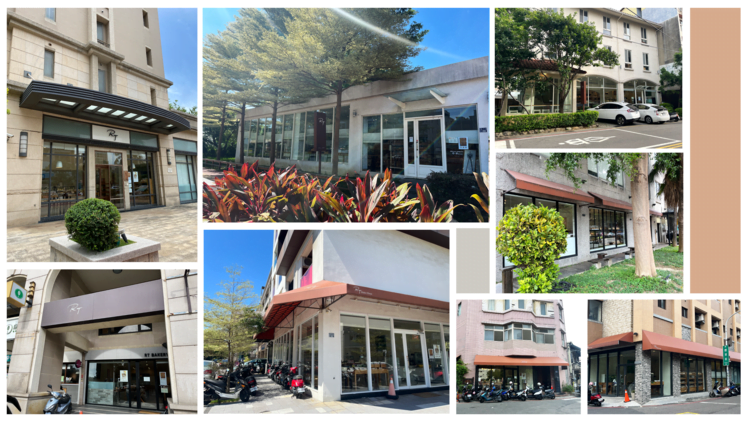 [References]
1 104 Job Bank Research (2021). https://pro.104.com.tw/vip/preLogin/recruiterForum/post/46382.